Act4nature international genesis and purpose
Act4nature is an initiative launched by the French Association of Companies for the Environment (EpE) and numerous partners in 2018. Its objective is to engage businesses in addressing their direct and indirect impacts, dependencies, and opportunities for nature-positive actions. It was launched with the aim of showcasing these achievements at international milestones: the launch of the first global scientific assessment by IPBES, the World Nature Congress, and COP15. The objective was to approach these milestones with solid concrete accomplishments.
This alliance between businesses, public authorities, scientists, and environmental organizations has a goal: create a genuine international collective momentum for protecting, valuing, and restoring biodiversity, with a particular emphasis on the involvement of CEOs from all sectors. The idea is that their legitimate interest in biodiversity will resonate with all their employees and partners, as well as with actors in their value chain, thereby inspiring "bottom-up" local actions.
Today, scientists, economists, State and international institutions agree that urgent action is needed, and it is therefore necessary to engage with actors who have the means to provide concrete, immediate, medium-term, and long-term solutions. By joining Act4Nature, companies make:
Common commitments, signed by the CEO at the highest operational level of the company.
Individual commitments recognized as SMART by alliance partners, all of which involve integrating biodiversity into their overall development strategies and operations, tailored to the specific needs of the company.
After several years of experience, Act4Nature International has achieved the following:
Raised awareness, mobilized leaders and operational managers of international companies to better consider biodiversity in their activities and strategies.
Given a French voice in the Business for Nature coalition, which aims to be the business voice towards international organizations on biodiversity and worked to contribute to an ambitious agreement in 2022 at COP15 of the CBD.
Showcased French companies internationally, their methods, actions, and solutions. Act4Nature, through the recognition of diverse relevant indicators for each type of activity, has already had a significant influence on the community of think tanks seeking to structure the thinking, action of businesses and financial actors on the subject (e.g., SBTn).
Encouraged a broader mobilization of employees in favor of nature. The companies engaged in 2018 represent more than 3.5 million employees. Many of them have been mobilized at the local level, thanks to the legitimacy given by their CEO, strengthening their attachment to their company and their interest in their profession. The work of CSR departments on this topic has been greatly stimulated as a result.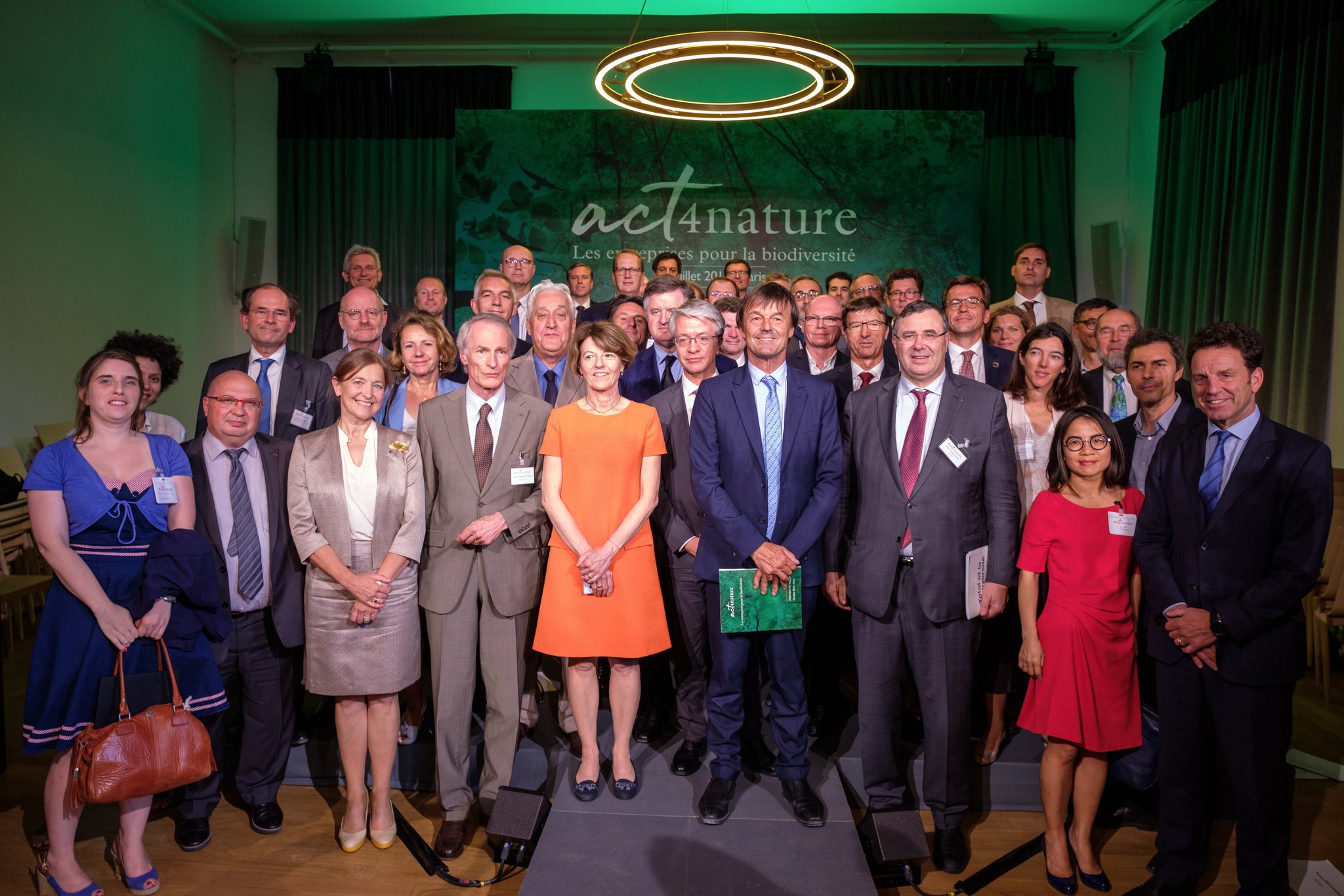 Governance
The steering committee of Act4Nature International brings together member companies of EpE, the thirteen partner organizations of Act4Nature International (business networks, environmental NGOs, and scientific organizations), as well as committed members of funding networks (for the part of the discussion concerning them). It ensures the smooth functioning, promotion, and credibility of Act4Nature International.
Each commitment submitted by a company undergoes a cross-review by:
A business network (Afep, EpE, or MEDEF),
An environmental NGO (French Committee of IUCN or Noé),
And a scientific organization (Foundation for Biodiversity Research, Institute for Sustainable Development and International Relations, or National Museum of Natural History) to assess its SMART nature.
Based on these reviews, the steering committee validates the SMART nature of the commitments before they are published on the Act4Nature International website.
Each company is solely responsible for formulating and implementing its individual commitments to Act4Nature International.
Every two years, a review of the execution of the commitments made will be conducted based on information provided by the participating companies.
The preparation of the steering committee's work and the organization of reviews and exchanges with companies are coordinated by the Act4Nature International manager, who reports on their activities to the funding network committee.